Welcome to Merry Expressions
We are a family owned company with a mission to promote beauty, joy and love by selling products that bring awareness and fund battles against illiteracy, child labor, and human trafficking.
Our desire is to challenge today's business model by putting beauty, love, joy and human dignity before profit.
Our Family
We have two beautiful girls and one day we asked ourselves, "What type of legacy do we want to leave our children?" and "What do we want our family to be about?"  After a lot of talking, thinking and praying, we realized that we love people! We love weddings because we love marriage and what it stands for. We love hearing our children's laughter echoing within the walls of our home, we love beauty and we love business!
We also see a lot of evil and darkness in the world today and we want to engage in the fight. We want to be part of pushing the darkness back, even if it's only by a few inches.
Merry Expressions is the result of all that. We want to build a company that represents what we believe in and battles what we stand against. We want to challenge today's business model by putting love, joy and human dignity before profit.
Our products are mostly used during moments of celebration like weddings, birthdays and graduations. Our hope is that each product will remind you of those very moments. Our prayer is that these moments spark an everlasting joy in your life.
A Promise To Our Customers
We try very hard to make sure each product is in perfect condition when it arrives at your door; however, we realize that perfection is unrealistic. When you ship thousands of items every month, a few are bound to be in less than excellent condition.  We don't love that. This is why we ask for grace and for the opportunity to make it right.
If you feel like the product that you have received doesn't echo our values and mission, we'll issue a refund. If you are in any way disappointed, or if you walk away from your experience with our company feeling less than "loved," we'll issue a refund.  It's that simple! Just send us a message.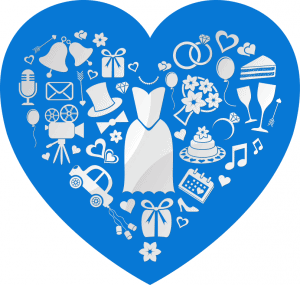 Our Values
Joy – We believe life is not meant to be endured, but rather enjoyed. Whether we're playing with our kids, interacting with customers, wrapping boxes to prepare them for shipping or designing new products. We choose joy!
Quality – We believe in excellence. We want our brand and logo on something we are proud of. This is why we pay attention to every detail.
Love – Martin Luther King, Jr. said it best. "I have decided to stick with love. Hate is too great a burden to bear." We agree!  Our love for people, for marriage, for beauty and for human dignity is what makes us wake up in the morning and do what we do.
Faith – We love Jesus and we believe he's the ultimate source of our joy. We adopt Colossians 3:23 in the way we do business, "Whatever you do, work at it with all your heart, as working for the Lord." This is why we strive to give you our absolute best.
Give
Yes, we are a family owned bridal and events product company, but that doesn't mean we can't have a greater mission. Our mission is not just to promote joy and love, but to also engage in worthy battles against illiteracy, child labor and human trafficking.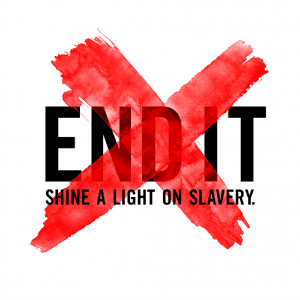 This is why we choose to give a portion of the proceeds from every product we sell to organizations that are in the front lines fighting these battles.
Thank You!
Every product we sell is a declaration of love towards our customers and towards those being impacted by the organizations we support. To our customers, we want to say, "THANK YOU." You are part of spreading love and joy throughout the world.
We ♥